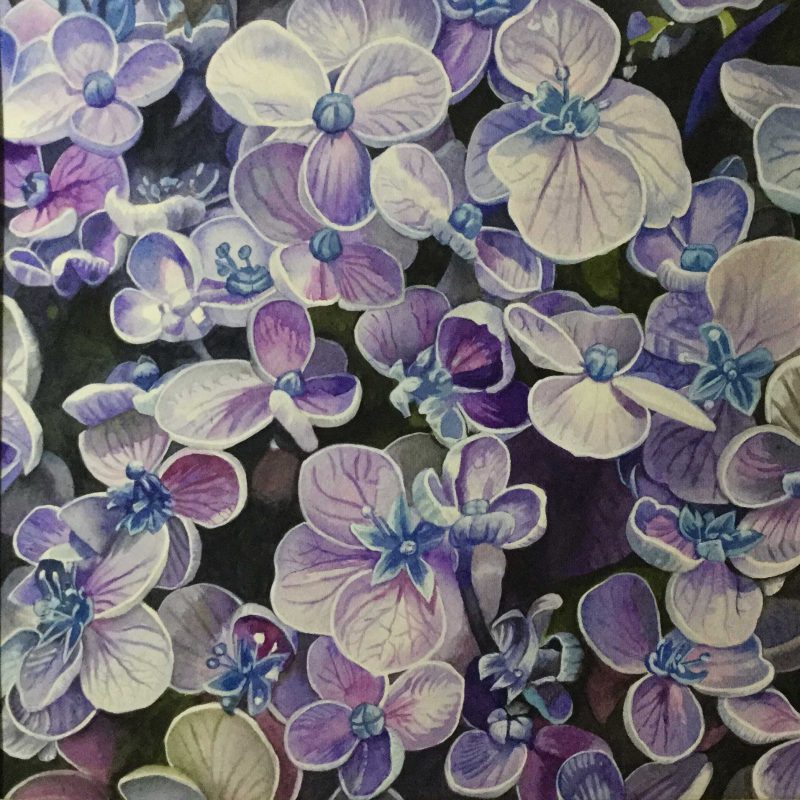 THE EARLY YEARS
As crazy as it sounds I remember having picture books read to me when I was very little and I would quite often forget to listen, but instead, I would be pouring over the illustrations, detail by detail. My favourite book was "Eloise in Paris" by Kay Thompson and illustrated by Hilary Knight. I loved the expressions on the people's faces, the gestures, the cute dog, the many objects it took to bring the whole picture together, the artist's mark on every page while she told the story visually, so brilliantly.
So that's where it all started, my love of drawing and painting, telling stories visually, attention to all the little things and capturing the essence of life.
Pocket money was spent on how to draw and paint books, art was my favourite subject at school and many, many hours were spent practicing. When it came time to choose a career, it was always going to be something art related. So I studied and studied and came out the other end as a Visual Arts teacher. I shared my love of all things creative and flourished most when I could see that enthusiasm developing in others. I have always created artworks for loved ones and friends and I have had many opportunities to sell my work through commissions and exhibitions.
RECENTLY
PJ SMITH
    2021                  May – Finalist in the Salon de Refuses in the Lethbridge Landscape
                                          Prize, Paddington, Qld.
                               March- Finalist in the John Villiers Outback Art Prize, Winton, Qld.
                                          – Finalist in the Glover Prize, Evandale, Tasmania
2020                  Nov- Represented by Humble House Gallery, Canberra, ACT
                                Oct-   Finalist in the Calleen Art Award, Cowra, NSW
                                Sept- Group Exhibition, Ginninderry Drawing Prize,
Strathnairn Gallery, Canberra, ACT
                               July- Finalist in the John Leslie Art Prize for landscape
painting at Gippsland Art Gallery, Vic. Winner of the People`s
Choice Award
                               March- 8×10 Group Exhibition
 Corner Store Gallery, Orange, NSW
      2019                   Nov- Jugiong Art Show – Group Exhibition, Jugiong, NSW
                                 May- Ciderfest Art Show – Group Exhibition, Batlow, NSW
                                 April- "Birds" Group Exhibition, Helen Stephens Gallery,     
                                           Collector, NSW
     2018                    Dec- In the kitchen Group Exhibition, Helen Stephens Gallery,
                                          Collector, NSW
Prior                        Visual Arts Educator